Have an extraordinary New Year's Eve!
Immerse yourself in meditation & embodiment practices

Let go of negative patterns

Nourish yourself with plant-based food
Going on a retreat at this time is a wonderful opportunity to nurture yourself. Explore your mind & body with breath & movement to help you let go of the passing year. Through ceremony & ritual you will move into the next year with powerful intentions & lightness in being.
All parts of your being will be nurtured; body, mind & spirit. We will welcome the New Year with a cacao ceremony & an immersive sound journey. This retreat includes:
Morning detox ritual

Moving & still meditations

Embodiment practices

Cacao ceremony

Deep relaxation

Sound journey

Shared time & activities

Solo journal/integration/reflection time

Walks in nature (weather dependent)

2 nights accommodation - private bedroom with shared bathroom

Meals, teas & water
All activities are an invitation for participation. You are always encouraged to feel your truth & take care of your needs.
Arrival & Departure
Check in: Doors open 30/12/23 @ 14.00. Retreat begins with an opening ceremony @ 15:00
Departure: 1/1/24 @ 11:00. Closing ceremony @ 10:00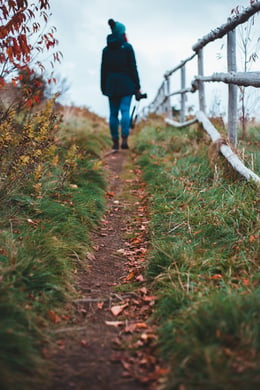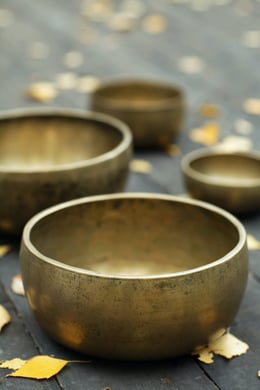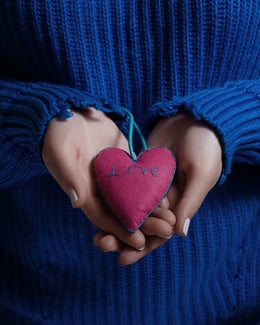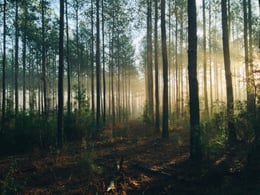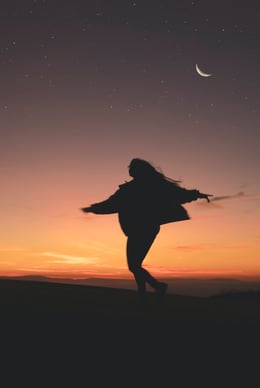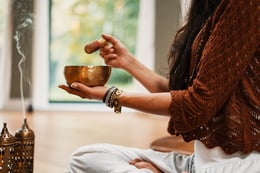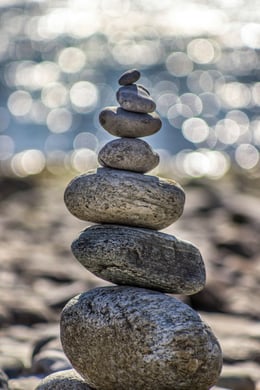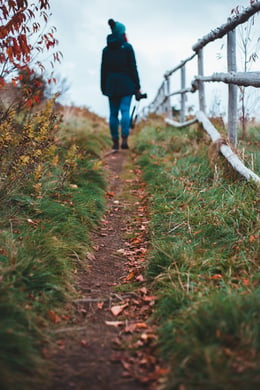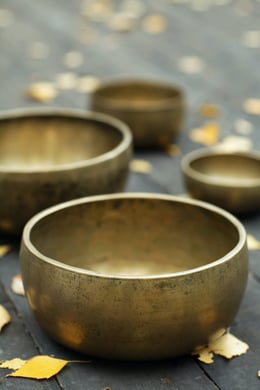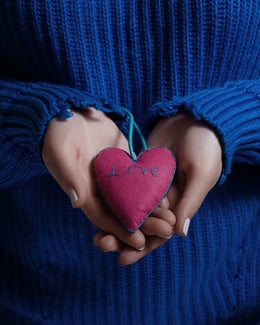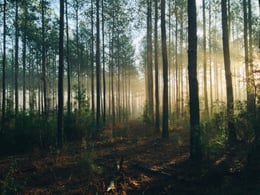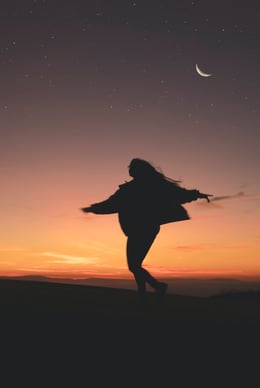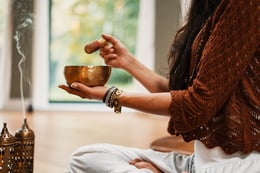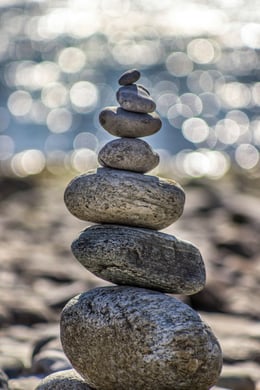 What to Bring
· Comfortable clothes, with layers that you can remove if needed. We will not wear outdoor shoes in the house so please bring slippers or something similar if required.
· Something special to wear for our New Year Ceremony.
· A yoga mat, meditation cushion, blankets & anything else you would like to use. You are also welcome to use the pillows etc. from your room.
· Weather permitting, we will go for a walking meditation in the woods so boots & warm clothes are advisable.
· Toiletries, food supplements etc.
Food & Drink
Nourishing vegan gluten-free meals & snacks will be provided. Herbal teas & water will be available throughout the retreat. This is a drug & alcohol free retreat
Accommodation & Room Allocation
We will be staying in a beautiful cottage in Killay on the outskirts of Swansea. 2 nights accommodation is included. The rooms are single occupancy with a shared bathroom, requiring using the stairs for access. All rooms are equally comfortable but vary in size, shape & aspect. They are allocated on a first-come, first-served basis at the time of booking while taking into account any special needs that have been notified.
Travel
Full address will be provided on booking. There are 3 parking spaces on-site if you plan to come by car. Swansea is the closest rail/coach station. Please see Killay in Google Maps for travel info.
Gender Balancing
This retreat is open to people of all genders & sexual orientations with an atmosphere of respect & acceptance at all times. We aim to gender balance so as to create a space of welcoming & appreciating everyone.
Technology
Free wifi is available in all areas. To support your nervous system to reset, we recommend avoiding using phones & computers during this retreat.
Investment:
£500, which includes all workshops, meals & accommodation. Also see FAQs below.
The total number of spaces is limited to 4 people to create space for a deeper & more personal experience​.
Your space is secured via payment of a £200 non-refundable & non-transferable deposit via BACS. The remaining balance needs to be paid before 10/12/23.
All payments will be refunded if the organiser has to reschedule or cancel this event.
Travel to/from retreat venue in Swansea, Wales

Visa

Airport transfers

Flights

Travel insurance

Meditation cushions & yoga mats (you are also welcome to use what is in your bedroom)

Anything else you might want to bring for the retreat
A 7-day embodiment journey in the beautiful paradise of Isabela in Galapagos
To explore

To connect

To experience the elements as you have never experienced them before
Imagine...
Walking on unspoilt golden sandy beaches, feeling the warm breeze on your body

Witnessing the seals & iguanas dosing on the beach, on the rocks & in the village's sandy streets

Climbing on incredible lava formations & swimming with breathtaking wildlife unique to Galapagos
Come join us...
We will explore the fire of the volcano

We will experience diverse sea life that exists only in these waters

We will share sunset meditations on the golden sandy beaches & allow the pure sea air to cleanse & transform us​
When:
Experience starts: Monday 23/10/23 with opening circle @ 18:00
Experience ends: Monday 30/10/23 @ 12:00, after breakfast & closing circle
Staying until the end of the retreat is recommended so as to have the full experience, however if you need to leave earlier then please let us know when booking
Investment:
£799 for 7 nights, Monday 23/10/23 to Monday 30/10/23
Earlybird offer £750 (deposit paid before 11th April 2023)
The total number of spaces is limited to 14 people​
Your space is secured via payment of the £200 non-refundable & non-transferable deposit via BACS. The remaining balance needs to be paid before 11/9/23.
All payments will be refunded if the organiser has to reschedule or cancel this event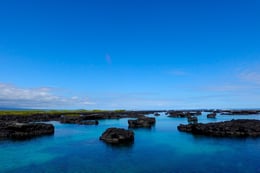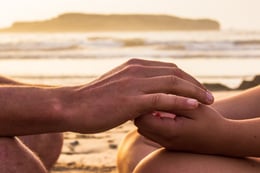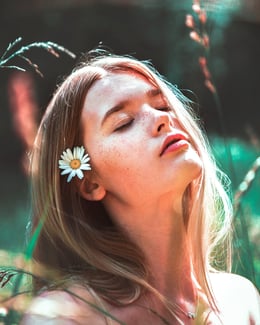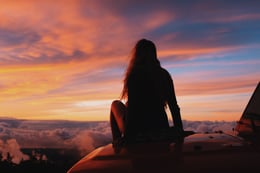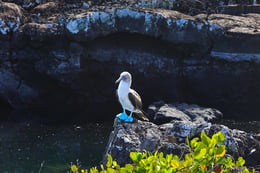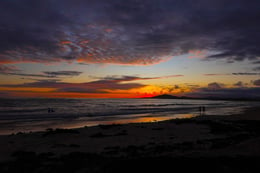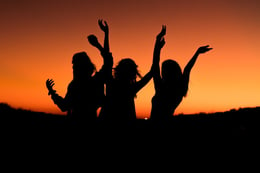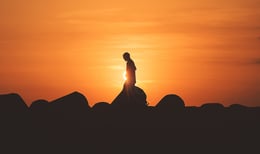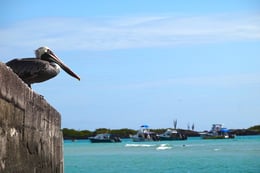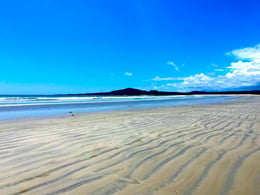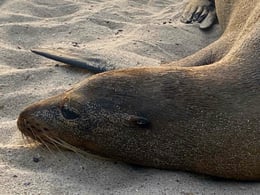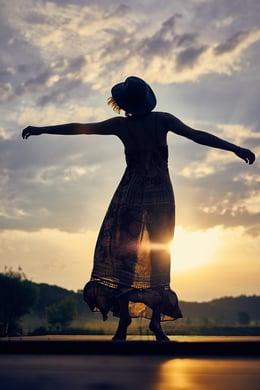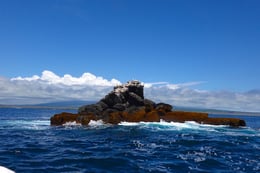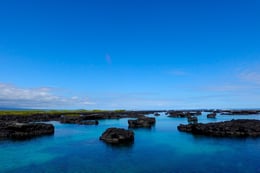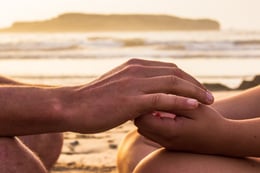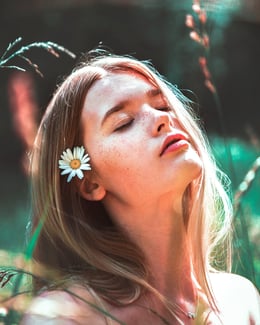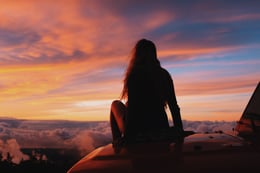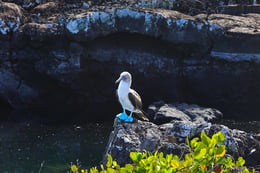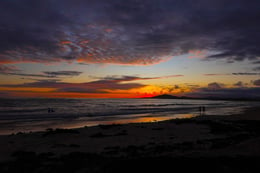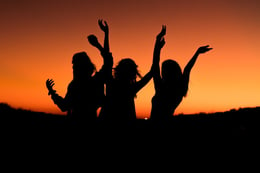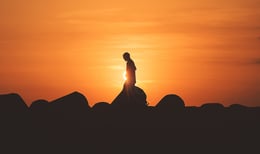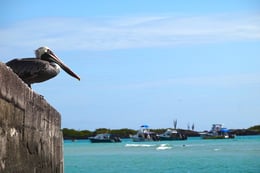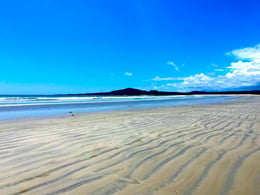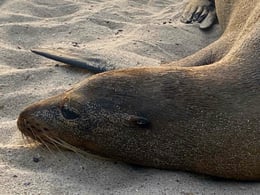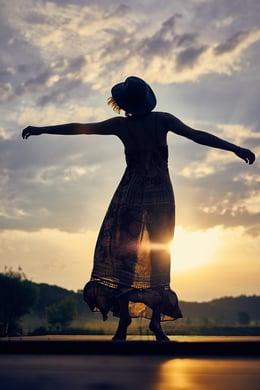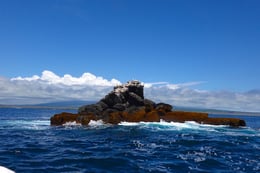 Elemental Embodiment
Experience ~
Isabela Island, Galapagos
Guided meditations, sharing circles, embodiment practices both in a private hired space overlooking the beach, & connecting with the elements in nature

Snorkelling tour of the Tunnels (boat ride & walking only option also available), including English speaking tour guide, towels & snorkelling equipment.

Come explore the lava tunnels & observe Galapagos species such as blue-footed boobies, sea lions, penguins, & albatrosses!

Walking tour of Volcano Chico (also known as Sierra Negra), the oldest volcano of 5 on Isabela Island & the 2nd largest volcano caldera in the world!

Mindful walks exploring the wonders of Isabela Island

Ferry from Santa Cruz Island to Isabela Island Ferry from Isabela Island to Santa Cruz Island

7 breakfasts: Healthy fruit salad made from local organic fruits, bread, marmalade, butter, scrambled eggs or sandwiches or pancakes. Tea/coffee & fruit juice. Vegan, veggie & gluten free options available

6 lunches: Delicious, organic & nutritious "menú del día" at a local Eco-Restaurant: starter, main & a cleansing herbal drink. Vegan, veggie & gluten free options available

7 nights comfortable, modern, shared hotel accommodation 50m from the beach with air-con, hot water, wifi, storage space, ensuite bathroom with shower, towels, bed linen, toiletries & regular housekeeping.

The following room sharings are available:

~Triple room (3 people sharing)

~Twin room (2 people sharing)

~Double room (2 people sharing)​
Our tribe will be occupying the whole of the 1st floor of the hotel, including the workshop space
All rooms are shared & will be allocated on a 1st to confirm basis via payment of a deposit of £200 via BACS. Spaces are limited so book now: EmbodiedMoves@email.com
Information about your dietary requirements etc. will be requested on booking.
Flights to & from Galapagos (cheapest option is to London to Guayaquil or Quito then a separate flight from Guayaquil/Quito to Baltra, Galapagos. Buying your tickets soon is recommended as they will be more expensive closer to the time

Visa into Galapagos ($100 paid on arrival)

Isabella Pier fee $10 (paid on arrival)

Santa Cruz Pier fee $2 ($1 paid on arrival & $1 paid on departure)

Evening dinner & drinks during the day. Dinner prices range from $6 to $15+. If money is an issue, you can always find tasty homemade empanadas (pasties of a variety of fillings) for $1.5. Veggie, vegan & gluten free options are available at many localities however the food is unlikely to be prepared separately.

Tips for tour guides

Travel insurance

Meditation cushions & yoga mats

Private shopping
Numbers? Please note that the number of spaces for this retreat is limited to 14 people​

Gender balancing? This retreat is open to people of all genders & sexual orientations with an atmosphere of respect & acceptance at all times. To increase inclusivity, this retreat is not gender balanced (i.e. one man to one woman) so as to create a space of welcoming & appreciating everyone. The facilitator identifies as female so no females will ever be alone

Refunds? All deposits are non-refundable & non-transferable. The remaining balance needs to be paid before 11/9/23. All payments will be refunded if the organiser has to reschedule or cancel this event

Is this a sexual retreat? This is not a sexual retreat, however all levels of consensual relating are honoured within our tribe hotel space

Is this a naked retreat? Body positivity is fundamental to this work so if this is an edge of growth for you & is consented by the group, nudity is welcome within our 1st floor hotel space. As our retreat setting is in a culture that is still learning about body positivity, there may be times when clothing may be requested eg housekeeping hours​

Have a question that isn't answered here? Email me